Every Driver Can Now Benefit from Dash Cam Technology Thanks to Aviva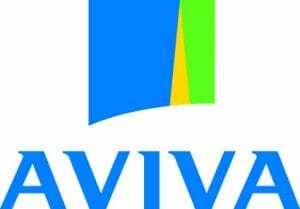 Dash cams have plenty of benefits, as we all know. They protect you from fraudulent insurance claims, help police to catch dangerous drivers and can even cover you if your car is damaged overnight in a hit and run. However, many people have so far avoided buying and installing a dash cam UK because they simply don't want to pay for one.
However, Aviva have come up with a solution in the form of their free dash cam app that is available to everyone in the United Kingdom, even if you are not an Aviva customer. Here are some of the ways in which you can benefit from downloading the Aviva dash cam app.
It uses G-Force Readings
One thing that you will find with most dash cams is that they have a built in G-sensor. This sensor picks up when there is a sudden change in speed or sudden braking is detected and automatically starts recording footage. The good thing about this is that it makes sure that no collisions or incidents are missed so you will have video evidence to use when you have to claim insurance.
The great thing about the Aviva Drive app is that it also utilises G-force readings to activate the recording feature of the app, so you can be sure that you won't miss any incidents and will have video evidence should you need it.
It Helps Improve your Driving
Another thing that you will definitely notice when using a dash cam of any type is that your driving becomes much safer. As you can imagine, when you know that you are being watched, your driving automatically improves because you don't want to be caught driving irresponsibly or braking any motoring laws. Just like a standard dash cam, the Aviva Drive app will also help you to improve your driving safety because you won't be tempted to break any speed limits or drive irresponsibly.
You Don't Have to Be An Aviva Customer
Most insurance providers that have apps available that offer dash cam technology will require you to be a customer of theirs in order to take advantage of the software. This is not the case with the Aviva Drive app. It is available to download regardless of who your insurance provider is. It is available to any driver in the United Kingdom which is a huge advantage.
It is Free to Download
Again, most of the insurance providers who have apps on the app store with dash cam technology integrated will require that you pay for them. As you can imagine, this is going to put a lot of people off. With the Aviva Drive app, you don't have to pay anything as it is completely free. If you want to make use of the app and improve your safety and your driving, then you should absolutely download it and start using it right away.
If you are concerned about your safety on the road, other road users causing you problems, or you simply want to improve your skills as a motorist then you should definitely be downloading and using this app today. You have nothing to lose and could potentially save yourself a fortune in insurance claims.