What is the purpose of a dash cam?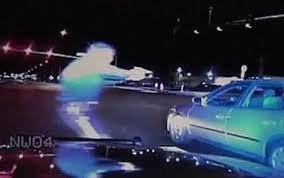 Over the past several years, dash cams have become more popular. They have been around for quite some time, but it is only in recent years that they have really taken off in popularity, with millions of drivers now using them. They actually have many purposes, but the main idea is for insurance purposes. If you have an accident in your car that you are not to blame for, but there is a dispute over who is to blame, then you are going to have to claim on your insurance if there are no witnesses.
This can potentially be very costly indeed, both short term and long term. People all over the country are saving millions on their insurance policies because they have been able to prove that they have not been responsible for an accident, but somebody else is.
What are the benefits of installing a dash cam in your car?
Record any accidents
If you purchase a mid-range or high-end dash cam, then one of the features that it will probably have is a built-in sensor. This sensor will pick up any sudden braking in the vehicle, and automatically start recording. This means that any accidents or near misses will be captured on video without you having to do a thing. If you are not able to provide any witnesses of the accident, or the other driver is trying to blame you, then you will have video evidence to send to insurance companies to prove that you are not responsible. This could potentially save you thousands of pounds in the long run.
Catch thieves who go anywhere near your vehicle
For some people, parking their car in a driveway or a garage is simply not an option. This is especially true for those who live in very built up areas. Unfortunately, often the only option is to park on the road near your home. Whilst this is safe in some cases, there is always the chance that thieves will try to approach your car to steal the contents or even the car itself. Not only does a dash cam deter thieves from approaching your vehicle, but a lot of the more expensive models will have a built-in motion detection sensor that will start recording any movement around your vehicle.
These are just two benefits that come with installing a dash cam in your car, there are so many more. If you want to buy a dash cam, but don't really know what you are looking for, then one of the things that you are going to need to decide is whether you are going to choose a battery powered device, or one with a capacitor. Each has its own benefits. Let's take a look.
Think about the temperatures you will be using it in
First of all, you need to think about the temperatures which your dash cam is going to be exposed to. If you live in a warmer climate, or you plan to use your dash cam throughout the summer months, then you would probably be better off using a dash cam that is powered by a capacitor.
These types of dash cams are less likely to fail in higher temperatures. Whilst battery powered dash cams are an option to consider, it is important to remember that they don't really cope well in higher temperatures, so are more prone to fail. So, this is one of the things that you definitely need to consider.
What sort of budget are you working with?
Again, this is another thing that is definitely worth thinking about. If you are not overly concerned about the price tag attached, and you want something that is reliable, long lasting, and effective, then you would probably be better off considering a dash cam that is run by a capacitor.
However, it is important to remember that these types of dash cams will need to be hard wired and installed by a professional. If you want to make sure that you aren't spending too much money, then you would probably be better off buying a battery powered dash cam.
How you can make sure you are buying the right dash cam for you
When it comes to buying a dash cam, it is important to remember that there are literally thousands of options to choose from. If you have never used a dash cam before, then this can be quite a daunting prospect.
First of all, think about the features that you want from your dash cam. Are you going to be using it a lot, or is it something that you intend to use every now and then? Do you want it to have night vision? Are you having it installed to protect your car overnight? These are all questions that you need to be asking yourself, if you want to make sure that you have chsen the best dash cam for the job.
It is also important that you make sure that you are buying from a reputable brand, and one that has received good customer reviews. The last thing that you want is to end up buying a dash cam that is not worth the money that you have paid for it.
The good news is that if you take the time to thoroughly read as many customer reviews as you can before you come to any buying decisions, then you are far more likely to end up with a dash cam that is suitable for your needs.
Never go for a dash cam because it is the cheapest option, because it is highly likely that you will end up disappointed with the results and you will probably run into problems too. Do as much research as you can and you should be easily on your way to recording all of your journeys and protecting yourself from accidents that have been caused by bad drivers.