Saving You Money On Insurance
Dash cameras are basically video cameras which you can attach to the dashboard (as well as the exterior) of your car. The cameras are able to record everything that happens inside and (if applicable) outside the car whilst the engine is running, so for example if you are in a car accident which isn't your fault the video image from your dash camera should be able to prove your innocence and save you having to dip into your insurance.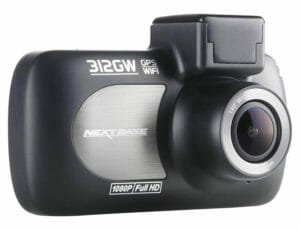 Some dash cameras will even come with a 'parking mode' which means that the camera can operate even when the car is parked and unoccupied. This can be really beneficial in the event of a burglary or act of vandalism as again the camera will be able to record the event and the footage can be used as evidence in court.
So how do these things benefit insurance companies, and why would they want to encourage people to buy dash cameras? There are several reasons for this.
The Benefits For Insurance Companies
Insurance companies are starting to see the benefits of dash cameras and several companies will actually offer drivers a discount if they install a dash camera in their car.  Dash cameras can be beneficial for insurance companies as well as the drivers themselves.
The RAC states on their website that they believe drivers who use dash cameras are more likely to be careful drivers in the first place, and the camera may motivate them to become even more responsible drivers because the footage could also be used against them in the event of a crash which was actually their fault.
Many of the applicable insurance policies state that if you are given a dash camera discount you will have to keep the dash camera recording every time you drive your car and you are obliged to provide the insurance company with footage in the event of an accident. This gives you a real incentive to drive as carefully and responsibly as possible because if you don't there is a video camera tracking your every move. Insurance companies want our roads to be safer, and dash cameras can definitely promote that.




Then there is the issue of insurance. Dash cameras will ultimately save the insurance company money because they protect people from having to claim on their insurance. These dash cameras can help protect you from being blamed for a car crash which wasn't your fault, the footage can be used against crash-for-cash schemes, and the footage can speed up the whole process and stop it turning into a long-winded blame game.
The Companies Offering Discounts
The companies which are currently offering discounts to drivers who invest in a dash camera is likely to change over time and so you should double check any of this information before choosing your insurance company. Here are some of the companies who are currently offering discounts for dash camera users.
AXA
Axa is currently offering new and returning companies a 10% discount on their car insurance policy if they use a dash camera. This is under the condition that the camera is permanently fitted into the car so it can record every journey you take in the vehicle. The camera must be a real dash camera and not your smartphone acting as a dash camera.
Swiftcover
Swiftcover also offers 10% off your insurance policy if the camera records every journey you take in your car, if you are able to provide footage on request,  and if you use a real dash camera (as opposed to your smartphone). The difference is that they will also offer new customers a 12.5% discount if they use a special Nextbase dash camera.
RAC
The RAC offers  £30 discount for people who use a dash camera in their car. This discount must come from the RAC directly (i.e. no comparison sites) and it must be an RAC branded dash camera.




There are likely to be lesser known insurance companies which are also offering discounts to drivers who install a dash camera in their car. The terms and conditions will vary from company to company so it is important that you double check what you are signing up for. The fact that some of the top insurance companies are willing to give customers a discount if they have a dash camera shows how beneficial a dash camera could be for your driving career, but even so you should also look at the different deals insurance companies offer outside of dash camera discounts to get a broader idea of what is on offer.