Mio MiVue 538 Deluxe Review
The current best seller in Amazon UK, The MiVue 538 is one of the best dash cams on the market today and currently the most popular in the UK! See some of the footage captured by the MiVue 537.
As you can see the picture quality is very clear, on the bottom right you have the time, speed and GPS coordinates. All very valuable information to have. The MiVue 538 is a very reliable and a robust build as far as dash cams go. The software for PC connectivity is easy to use as is the device itself.
With integrated Google Maps, GPS transceiver and a speed camera database; makes the 538 one of the best cameras on the market. It has a very easy setup where you simply insert your SD card to your camera unit, mount it to your windscreen, turn it on (plugged in to your cigarette lighter) and you are good to go! The battery itself, however, will last an hour without being plugged in.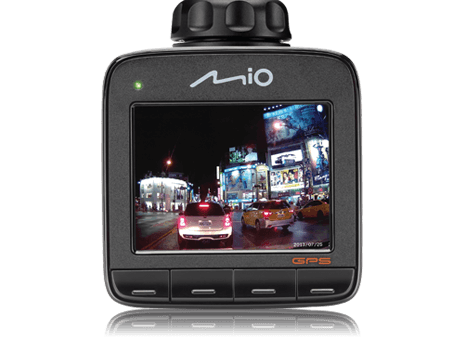 The device is quick enough when booting up, with minimal start up times, only down to a few seconds and the controls are easy enough to work with. As one of the reviews on Amazon stated "even a child could use this device". One of the best features is the ability to pick up speed cameras along your route and alert you if you are close to one – you shouldn't be speeding anyway, but this will keep you in check as you drive.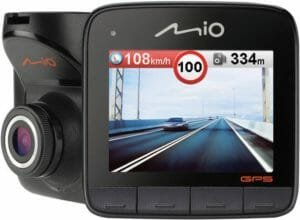 With a G-Sensor built it, it will make sure any data surrounding an impact is protected and locked so it doesn't get overwritten. Parking mode will protect the vehicle when motion is detected. A useful feature to have but it is your discretion as to whether you wish to use it or not.
The screen is small at 2.4″ and the quality is not great but good enough for you to see what you are recording and adequate for the menu functions you need to select. When playing back the videos on the PC, they will look a lot clearer at a full 1920 x 1080 definition, so don't be let down by the quality of the dashboard camera's own view finder.