RoadHawk DC-2 Dash Cam – An Exceptional Device
There are hundreds of different types of dashcams on the market right now, from hundreds of different brands. Some of them are excellent, whereas others are definitely not worth the money.
[aawp box="B00N41J7A6″]
Choosing the right dash cam for your needs is no easy feat. Not only are there so many different models out there at the moment, there are also many different features that you will need to think about if you want to get a dash cam that is going to benefit you.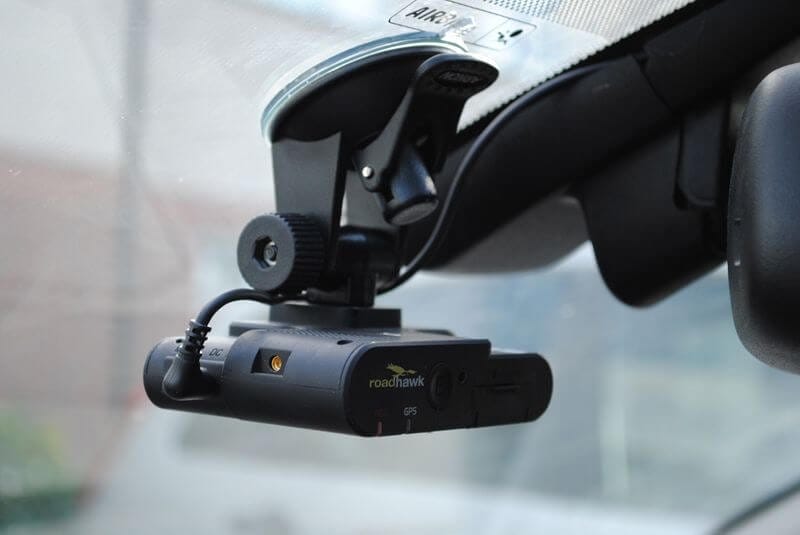 We have tested and reviewed plenty of models to help you to find the best dash cam for you. The one that we are reviewing today is the RoadHawk DC-2 Dash Cam. To find out more, please read on.
Features: 1080P Full HD Resolution – 120 Degree Wide Angle Lens – Image Stabilisation – Loop Recording – Low Light Sensor – GPS Receiver
Pros:
Nice unique design that doesn't obstruct view.
Very well made from high quality materials.
Easy to mount onto the windscreen.
Low light sensor for clearer images.
GPS capable.
Cons:
The lens only has a 120 degree field of view which is a little restrictive.
The Review
RoadHawk has a fantastic reputation in the dash cam industry. They not only provide standard car dash cams, but they also provide cameras to businesses with fleets of vehicles too. We have tested RoadHawk cameras before and never had an issue, so we were sure that we were going to be impressed with this one and we definitely were.
Incredibly High Quality Materials
To start off with, what we really liked about this dash cam was the design of it. It is completely different to any other dash cam that you will find on the market right now. The unique design means that you are able to mount it onto your windscreen without any issues at all.
This dash cam is made from very high quality materials and it has definitely got a solid feel to it. There is nothing cheap about it. Now, let's talk about some of the features. The one thing that we did feel could be improved upon is the lens angle. With a field of view of only 120 degrees, we did feel that it was a little restrictive.
RoadHawk DC-2 – Packed with Extra Features
However, there are other features that more than make up for this. First of all, we really liked the low light sensor. We found that this allowed us to capture images in all lighting conditions with perfect clarity. We didn't struggle to see anything both during the daytime and the nighttime.
We also really liked the built in GPS receiver. We found this particularly useful for tagging yourself on a map anywhere where an incident should occur. This could be very helpful in insurance claims.
There are definitely some aspects that we feel could be improved upon to make this dash cam a little better, but overall we were very satisfied with the results. If you are looking for a camera that is going to be reliable and consistent in image quality then this is definitely one that is worth considering.
[aawp box="B00N41J7A6″]