Invalid table id.
A Helpful Review of the Top 5 Dash Cams Available Within £50
What is a dash cam?
If you are a driver, then it is highly likely that you will at least have knowledge of what a dash cam. For new drivers, or those who are not sure, a dash cam is a portable device that can monitor and record the surroundings of your vehicle when it is stationary or in motion.
These devices have increased in popularity hugely over recent years. This could perhaps be attributed to the thousands of drivers who upload videos of their dash cam footage to sites like YouTube. The simple fact is that owning a dash cam actually comes with a wide range of benefits.
What you may not be aware of is that these days, dash cams don't have to cost a small fortune. There are actually some really great options for under £50. If you are working with a tight budget but you want to benefit from using a dash cam, then you can definitely do so.
What events can a dash cam help with?
What you may not be aware of is that there are actually a lot of different things that having a dash cam in your car can help with. They are not simply there to record your journeys. Here are a few of the ways in which you can benefit from owning a dash cam. '
Preventing and capturing insurance fraud
Shockingly, insurance fraud occurs on a daily basis all over the country. Although you may not be aware that this happens, unfortunately, it does, and it is all too easy to get caught up in it yourself. People who commit insurance fraud will attempt to stage an accident on the road.
They will typically do this at a busy roundabout or a busy main road. Once they have staged their accident, they will then claim on an insurance policy and probably claim compensation for injury too.
Obviously, this is not only illegal, but it is also posing a huge risk to the safety of other road users and pedestrians. These fraudsters may think that they are in control as the accident is staged, but this is simply not the case. There is always a chance that an accident could be fatal, staged or not.
It can be incredibly difficult for the police to catch these people and prove that they are committing a crime. However, by having a dash cam in your car, you can help. You can capture any suspicious activity on your dash cam and hand the footage over to the police so that they can act accordingly.
Prove that you are not responsible for an accident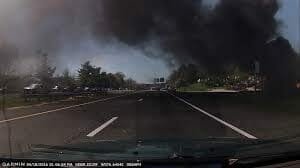 Having a car accident can be an incredibly traumatic incident, especially if it is a serious one. However, it can be even more troubling when you have had an accident that you are not at fault for, but that the other driver is blaming you for.
Unless you are in a busy area with plenty of witnesses who are prepared to back up your claims, then it is highly unlikely that you are going to be able to prove your version of events.
The problem here is that you are going to have to put in a claim on your insurance policy. This means that your monthly premiums are going to increase, and you are going to lose your no claims bonus in the process.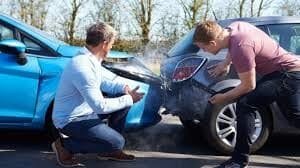 If you have a dash cam in your car, then you can make sure that you capture video evidence of any accidents that occur, meaning that you will have proof for your insurance company that you were not responsible for the accident.
Most modern dash cams are fitted with a G sensor. This sensor will detect any sudden breaking and automatically start recording. This means that you will have evidence of any dangerous driving or accidents that you are not at fault for. You can protect your no claims bonus and keep your monthly premiums low.
Deter thieves and prevent theft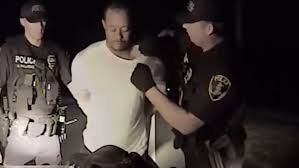 When your car is parked, no matter where it is, there is always the chance that you are at risk from thieves. They may target the contents of your vehicle, or they may try to take the vehicle itself. Obviously, this is something that you definitely want to avoid.
By having a dash cam in your car, you can actually potentially deter thieves. If they notice the dash cam, there is the chance that they may think twice. This is especially true if you buy a dash cam that offers 24-hour recording when you are not in the car.
Many modern dash cams are fitted with motion detection technology, so they will automatically start recording if they pick up any movement outside of your vehicle. If you live in an area that is not particularly safe, then it would definitely be wise to have a dash cam fitted in your car.
Protect your car when you are parked overnight
Millions of people up and down the country leave their cars parked on the road outside of their homes overnight. Unless you have a garage or a driveway, then you are probably not going to be left with any other option than to park like this.
The problem with this is that whilst most people are very careful when driving in built up areas, there are always going to be the odd few who are not so careful. This can often lead to accidents.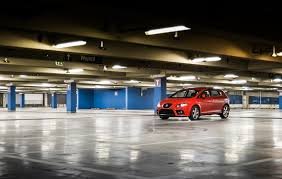 The last thing that you want is for somebody to crash into your car whilst it is parked up, only for them to drive off because they think that they haven't been seen. Accidents like this happen all of the time, and usually in the early hours where there are no witnesses.
If this sounds like something that could happen to you where you live, then it would definitely be a wise idea to get a dash cam. Not only do most of them have motion detection, but a lot of them also have night vision so that things like number plates can be easily seen during playback.
Record your driving to monitor it
If you are a new or nervous driver, then it is completely understandable that you would want to do everything possible to make sure that you are the best driver that you can be. This can be quite hard to do, especially if you are not sure where you are making mistakes.
By having a dash cam in your car, you have the opportunity to record and monitor your driving so that you can pick up on any mistakes that you are making, such as going too fast, taking junctions in the wrong gear, overtaking dangerously, or just not having enough control.
You can then use your footage to pick up on your mistakes and rectify them so that you can rest assured that you are a perfectly safe driver. You could even upload your footage to YouTube for other people to watch so that they can learn from your mistakes, too.
Catch dangerous drivers in action
Unfortunately, there are millions of dangerous drivers on Britain's roads. This is a simple fact that is unlikely to change anytime soon. Whilst the police do everything that they can in order to keep these drivers off of the roads, there is very little that they can do unless they catch the drivers in the act.
One of the best things about having a dash cam is that you are able to capture video evidence of any dangerous driving that you see whilst you are on the roads. This can
then be handed over to the police. By doing this, you are able to keep yourself, other road users, pedestrians and even animals much safer on the road.
As you can see, there are plenty of different ways in which a dash cam can help you. If you think that you could benefit from a dash cam in your car, then you will be very happy to learn that you don't have to break the bank when buying one.
To give you a head start on your market research, here are the top 5 dash cams under £50 for this year.
5. ORSKEY Dash Cam 1080P FHD Car Camera
The great thing about this particular dash cam from ORSKEY is that it offers an extra large LCD screen. This makes playback a much better user experience. It boasts an emergency recording feature that automatically records all of the events that lead up to a crash, so you have solid video evidence that you are not at fault and can use this to show to your insurance company.
Here are some of the features that come with this dash cam:
3 inch TFT LCD screen
170 degree lens
1080P resolution
Loop recording
G sensor
Night vision
For one of the cheaper dash cams on the market at the moment, this one really is a great all-rounder. In their online review, user Sidneysides said the following:
"I have to say this has exceeded my expectations so far. Camera was packaged well and came with all relevant accessories (Cigarette charger, USB cable, windscreen mount). The cigarette charger is really log so you can route it out of the way.
I've attached mine round from the charger in the back of the car and it's long enough. The picture quality is really good, even in low light and there are various modes (loop, continuous etc). I've kept it on the automatic setting so it starts recording as soon as I start up the car.
The windscreen mount has been really secure so far and I'm sure it will stay in place given how light the camera is. All the files playback on my PC and are really good quality. There are lots of settings I haven't messed with yet to improve the experience even further. All in all a great camera that might save you money when it comes to an accident."

4. TOGUARD Mini Dash Cam
If you want something discreet and compact from a dash cam, then this option from TOGUARD is definitely a contender to consider. It is packed with features including loop recording, which automatically starts a new recording once your memory card is full, and a built in G sensor to detect any changes in braking so that accidents are captured every single time. Here are some of the features:
5 inch LCD screen
120 degree lens
Full 1080P HD resolution
Loop recording
G sensor
No night vision.
In their online review, user Dean R said the following:
"Great dashcam for the price, arrived next day with prime delivery and I couldn't be happier with it. It's a lot smaller than initially thought which it is even better as doesn't obstruct view whilst driving. It allows you to playback video recordings on the actual device and has a small speaker on it so don't be expecting extreme quality sound from the dashcam. From what I can see it removes old recordings as the card gets full.
 I was quite surprised with the night vision, it's quite clear picture quality for the price of the dashcam if you're looking for a budget dashcam which is good quality, and you don't want bells and whistles such as WiFi enabled etc, then this is the one for you. I'll be recommending this to family and friends."

3. SuperEye Dash Cam
SuperEye is one of the leading manufacturers of dash cams at the moment. This dash cam offers numerous fantastic features. It boasts low illumination, so even in the evening, the finest details will be captured. As well as this, it features an energy saving mode, so the screen will automatically turn on and off in order to conserve energy. Here are some of the features that come with the SuperEye dash cam:
5 inch LTPS LCD screen
170 degree wide angle lens
1080P Full HD resolution
Loop recording
Sony G sensor
Super night vision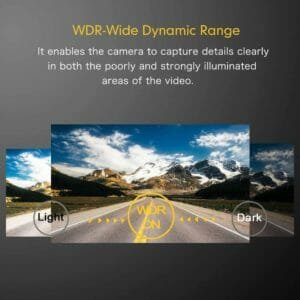 In their online review, user Zain said the following:
"First day after install. An incompetent driver smacked my wing. And guess what the camera captures it all. Nice small compact device. Hit it behind the rear-view mirror out of site. Records everything.
Simple pull the SD card out. And in to a laptop and copy the footage.
Genuine life saver. And reduces insurance cost.
Worth every penny and saved me loads of money."

2. Mibao Dash Cam Car Camera
Another big name in the dash cam market, Mibao have come up with this very popular design. Not only does it boast night vision and some of the more common dash cam features, but it also has numerous other benefits such as parking monitoring which detects movement outside of your car and automatically records when your car is parked up. Here are some of the features:
3 inch HD LCD screen
170 degree wide angle lens
1080P full HD wide angle lens
Loop recording
G sensor
Night vision
In their online review, user John M said the following:
Setting up the dash cam is quite simple and I paired it with a 16gb card. The screen is also large and this is a good thing as I don't really like smaller screens as they are a pain to look at. The buttons are "OK" they are on the side. To be honest, I prefer buttons on the front but, it's not too bad. Picture quality is decent and even at night, it looks clear. Overall, decent dash cam."

1. Crosstour Mini In Car Dash Cam
This one from Crosstour is actually a little different to the others that have made it into our top 5, mainly due to the different style of design that it offers. However, it is absolutely packed with features that maximise your safety as a driver and a car owner. If you want something comprehensive that is reliable, then this is the dash cam for you. Here are some of the features:
2 inch LCD screen
170 degree wide angle lens
Full HD 1080P lens
Loop recording
G sensor
Night vision.
In their online review, user Frosty said the following:
"I have used this Dash Cam for a about a month now and it's my first so don't have anything to reference it to but what i will say for £30 it is excellent value. I didn't expect much when from this when i was originally looking at Dash Cams three times the price of this one but I have been surprised, mainly by the quality of the recorded images.
Now admittedly there are concerns but you have to bear in mind the price. For me this Dash Cam will not work unless it is on the charging cable, I would guess the rechargeable battery is faulty. Also I cannot transfer files directly from the camera to my PC, I have to take the memory card out and transfer files that way which is annoying. Some of the feature I haven't used so can't comment on them. All in all as a first Dash Cam which is super cheap it does the job."

Any of these 5 dash cams are a great option for those who wish to keep to a minimal budget but keep themselves protected at the same time. However, if you are going to be buying a dash cam, then there are some things that you must first keep in mind. Here are some tips to get you started.
Never go for a dash cam because it is the cheapest option
Unfortunately, this is a mistake that is made all too often. Those who have never used a dash cam before will not be aware of all of the different options on the market at the t I a c
It is never a good idea to buy a dash cam simply because it is the cheapest option. Unfortunately, if you do this then you run the risk of buying a device that is unreliable. The last thing that you need is to have an accident only to find that your dash cam didn't record when it was supposed to.
Check to see if you need any accessories
Another important thing to remember is that some dash cams will not come with all of the accessories that you need in order to get them up and running. For example, some dash cams will require that you purchase an SD card separately, or a mount separately.
Because of this, it is important that you fully read the product specifications carefully before you buy your dash cam. You don't want to have your dash cam arrive to then discover that you are unable to use it because you don't have the accessories that you need.
Read as many customer reviews as possible
If you are going to be buying a dash cam, then one of the things that you are definitely going to need to do is to read as many user reviews as you possibly can. This is the only way that you can be sure that you have an unbiased view of the product that you are considering buying. Obviously, you don't want to buy a dash cam to run into problems then to find later on that is a common problem that many people have noted online.
As long as you follow these tips, then you should have no problem at all, when it comes to finding the perfect dash cam for under £50.